Please follow these steps on how to cancel your recurring payments for ProThemes Monthly Membership.
1. Log in to your Paypal account at Paypal.com

2. Once you are logged in to your PayPal, just click on this link to access your Preapproved Payments: https://www.paypal.com/pt/cgi-bin/webscr?cmd=_ap-manage-preapprovals
Once in your "My Preapproved Payments" you will see the following screen: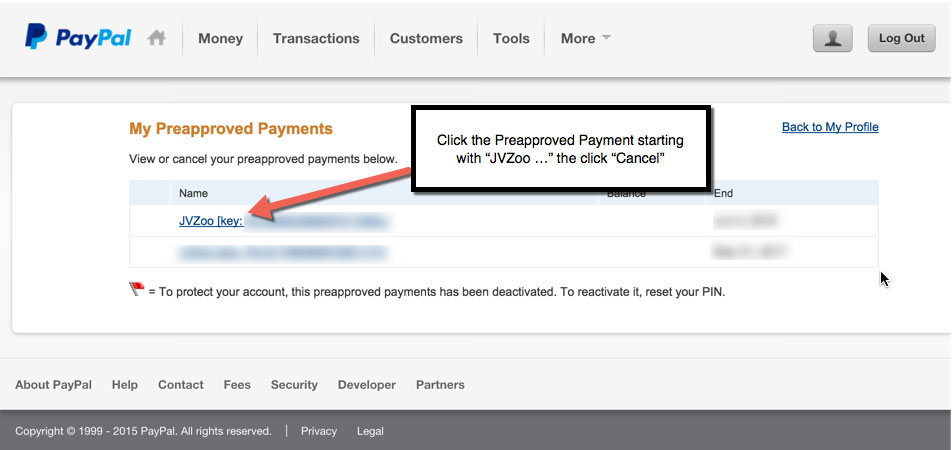 Once you cancelled your monthly subscription, you will no longer be billed.


If you're still having issues, kindly open up a Support Ticker or send us an email at support@videomakerfx.com.
Thank you!